Six days after the shooting along the Strip, Vice President Mike Pence visited Las Vegas, and told residents that America is united with their city in grief. "We do mourn with those who mourn and grieve with those who grieve, but we do not grieve like those who have no hope," he said. "Because heroes give us hope."
President Trump was in Las Vegas on Wednesday, when he visited some victims of the shooting at a local hospital and met with first responders. Pence's speech echoed the president's, in its somber tone, religious language, message of unity — and in eschewing discussion of guns or gun control.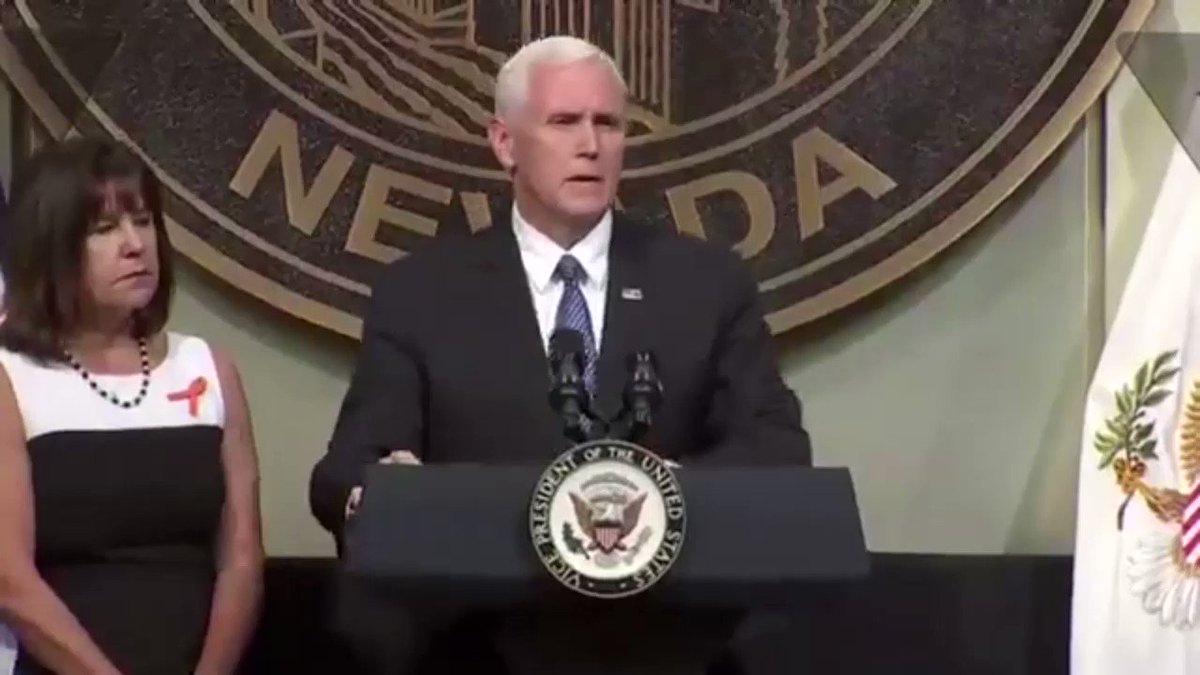 In Las Vegas w/ Karen to tell them, on behalf of @POTUS, my family & every family in America, we are with them. We are all #VegasStrong.

 
"In the wake of this tragedy we put on love," Pence said. "We find comfort in the knowledge that we are united as one nation, as one people, with one voice. United in our grief, united in our support for those who have suffered. And united in our resolve to end such evil in our time."
The vice president spoke at Las Vegas City Hall, where he was joined by state and local officials, including the city's mayor. He addressed participants in an interfaith unity prayer walk, an event planned well before the shooting happened.
Two who walked were John and Kristie Lum, retirees who moved to Las Vegas three years ago. John says he's a person of faith, but that he struggles with it.
"Because for me, it's not enough just to pray," he says. "It's not enough just to have faith. I think that our calling is that we also have to act. So I get concerned that we just have these kind of events ... and it's over with. And then we move on and wait for the next event. I think we have to do a whole bunch more."